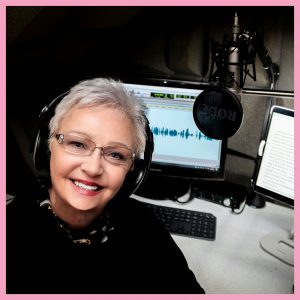 Fantastic listening experience!
Velveteen Daughter listeners review - Betty Hafner
I've listened to a lot of audiobooks over the years, and cannot think of a more satisfying experience! Ms. Huber's fascinating story and flawless writing are matched perfectly by Ms. Lee's delivery.   Lee did a superb job of smoothly bringing alive the voices of all the characters-man, woman, adult, child.  It's an in-depth look at creativity, family dynamics,

depression, and

, especially, the power of the mother-daughter relationship. Listeners will feel part of the world of the arts in Europe and New York in the early 1900's, even meeting some of the great artists of the time. I can't recommend it highly enough.
---
Working as an award nominated  voice actor, narrating and producing audio books, ticks every creative box for me.  Being given the opportunity to add another  dimension to an author's words and plot, giving their cast of characters a range of voices, accents, ages personalities , attitudes and emotions is a huge privilege and a thing I love to do.
I have been lucky to have narrated over 60   titles across many different genres including, cosy murder mysteries, (currently working on three series) historical fiction, psychological thrillers, romance, literary classics, children's literature, biographies, adventure, comedy, science fiction and poetry.
We produce top quality audio books  from our well-equipped home studio, in East Coker, Somerset UK. I am also experienced at working with  directors in external studios.
Please contact me to discuss any audiobook, or voice over work.  The rate for a fully produced retail ready audio book is $250 - $400.00 PFH  per finished hour ( ACX band)  Royalty Share Plus/ Royalty Share  also considered.  Voice over quoted per project.
Voice Samples
Cozy Murder Mystery
(Captains Dinner Cruise Murder)
Historical Fiction
(The Winchester Goose)
Murder Mystery
(Murder of a Mermaid)
Historical Fiction
(Intractable Heart)
Comedy
(Peshwari Nans - Beyond the bucket list)
Non-Fiction
(Tolstoy-Biography)
Poems
(The Writers Pen & other Poems)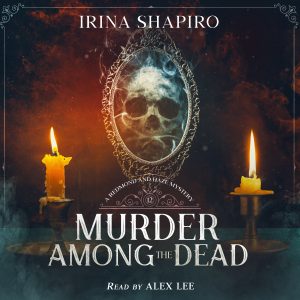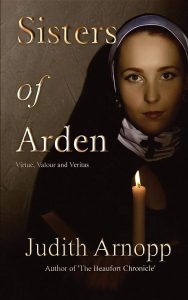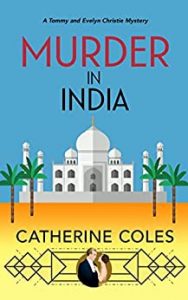 Alex Lee Audio Books Available. Click on each image to hear samples
"Alex pours her heart and soul into her performances"
History Brought Beautifully to Life
"I tend to get bored with most straight history, but a historical novel based on real lives? Sign me up! Between the author's scrupulous attention to detail and the voice actor's performance, "The Velveteen Daughter" is a novel worth hearing. You'll feel as if you've embodied both mother and daughter and you'll want to take this journey, where the two of them grapple with art, genius, madness and intimate family relationships. Toss in visits with Pablo Picasso and Eugene O'Neill and you've got a unique view into a slice of history that would have gotten lost without the author's attention. I often felt as if the writing itself was exactly like a piece of visual art, full of color and movement and meaning, as if I'd fallen inside a painting and was seeing it from the inside out. Incredible! If you like history, art, madness and terrific writing and narration, give this one a listen."
---
The Narrator makes this fine novel pulse with life
"I had read this book first, but since I love audio books, I wanted to hear it read aloud. I was utterly enchanted. The narrator, Alex Lee, brings so much life and feeling and heart into the story so that the characters come to life, and become Real, like the Velveteen Rabbit!
This mother daughter story spans a lifetime, and we the reader enter the story just when there was an end of innocence, the moment when a young girl who was happy to draw at her mother's feet while she cooked, was catapulted to international fame as a child prodigy. The damage is profound, to the girl and her whole family, and we stand witness to the unfolding tragedy, as well as times of magic and delight. The way this book is structured, and the story moves forward and backward across time, is seamless and fascinating. A remarkable book and collaboration with the narrator!
Fortunately, I had a five hour drive across Maine and NH to listen in rapt attention to half the book! What a thrill!"
---
"I recently had the great good fortune to work with Alex Lee"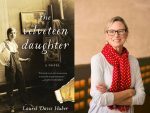 "I recently had the great good fortune to work with Alex Lee, who narrated my historical novel, The Velveteen Daughter. She was wonderful on every level: professional, quick to respond to every query, and, above all, a marvellous actress. Alex Lee took the time to read the book and to come back to me with questions she had about characters so that she could understand them fully. Her interpretation of my work was superb, and if there was a passage I thought needed fixing (which was rare) I would give her a bit of direction and voila! - perfection. Alex Lee has a terrific sense of pacing and instinctively knows what will work for best dramatic effect. I would choose to work with her again in a heartbeat."
---