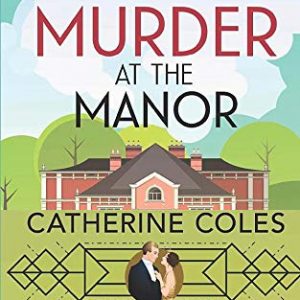 Downton Abbey crossed with Murder, She Wrote…set in a Yorkshire village!
Evelyn Christie has resigned herself to another long, boring weekend at Hessleham Hall, the home of her husband, Tommy's, family. However, it turns out to be anything but dull when his uncle, the Earl of Northmoor, is shockingly murdered!
Evelyn must use all of her sleuthing knowledge, gained whilst she was a member of the Police force during the war, to find out who the murderer is before the bungling local police force decide the Earl was bumped off so Tommy could inherit his title.
If you enjoy the glamour of bygone eras like 1920s Downton Abbey and gentle, cozy mysteries set in the English countryside then you will love this new series.
What readers are saying:
'…a page turner' Goodreads reviewer
'What I loved best were the reveals and plot twists' Goodreads reviewer
'Unexpectedly amazing', 'A wonderful murder mystery' & 'A jolly good read' Amazon reviews
---
By: Catherine Coles
Narrated by: Alex Lee
Length: 5 hrs 50 mins
Unabridged Audiobook
Release date: Dec 2020
---
---
Reviews
Reviewed in the United Kingdom on 27 October 2020
Verified Purchase
I would highly recommend this mystery series. Great story definitely a case with drama puzzles and the characters sum up in the usual way. Outstanding
Reviewed in the United Kingdom on 4 August 2020

Verified Purchase
A fun book,plot well handled if predictable but enjoyable and carried at a good pace. Shame about the poor proofreading hence only four stars and some Americanism was difficult to digest in what was supposed to be a typical "county" setting. In
England you hunt with horses and hounds, you go shooting with a gun dog. Still looking forward to meeting the characters again.