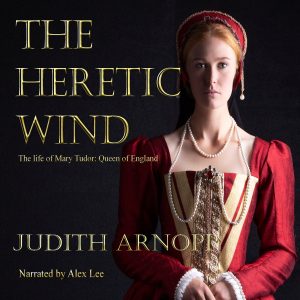 Adored by her parents and pampered by the court, the infant Princess Mary's life changes suddenly and drastically when her father's eye is taken by the enigmatic Anne Boleyn.
Throughout her formative years, Mary stands firm against her father's determination to destroy both her mother's reputation, and the Catholic church. It is a battle that will last throughout both her father's and her brother's reign, until, almost broken by persecution, she learns of King Edward's death.
She expects to be crowned queen but Mary has reckoned without John Dudley, the Duke of Northumberland, who before Mary can act, usurps her crown and places it on the head of her Protestant cousin, Lady Jane Grey.
Furious and determined not to be beaten, Mary musters a vast army at Framlingham Castle; a force so strong that Jane Grey's supporters crumble in the face of it.
Mary is at last, Queen of England.
But her troubles are only just beginning. Rebellion, and heresy and the subsequent punishments take their toll both on Mary's health, and on the English people. Suspecting she is fatally ill, Mary steps up her campaign to compel her subjects to turn back to the Catholic faith.
All who resist will face punishment for heresy in the flames of the Smithfield fires.
Judith is a historical fiction author, her latest novels are set during the War of the Roses and the Tudor era, focusing on women like Margaret Beaufort, Elizabeth of York, Anne Boleyn, and Mary Tudor.
---
By: Judith Arnopp
Narrated by: Alex Lee
Length: TBA
Unabridged Audiobook
Release date: TBA
Once Judith had gained a master's degree in medieval studies and a BA in English and creative writing, becoming an author of historical fiction seemed the natural course to take. Her first book Peaceweaver was published in 2009 and I now have twelve books, three set in Anglo-Saxon/Norman period, the rest set in or around the Tudor court. All available on Kindle and in paperback, some are on Audible.
---
---
Reviews
Reviewed in the United Kingdom on 4 February 2020
I've been so looking forward to reading this book, and I was not disappointed. It tells the story of Mary Tudor, daughter of Henry VIII and sister of Elizabeth I, in the first person, and alternates between chronological events and instances just before her death; in these, she talks about the events of her life, which are then expanded upon in the main chapters. The format worked very well; I was engrossed throughout.